Keep your customers engaged
Social Media Marketing
Take advantage of Facebook, Instagram, LinkedIn and YouTube to increase your brand's awareness, generate new leads and improve customer engagement.
The Hills District
Effective Social Media Marketing
Are people talking about your business? Are you taking advantage of social media to increase brand awareness? We can help your business make the most of social media marketing to generate new leads and improve customer engagement.
Get Started

Engage new customers.
Social media marketing can help your business engage new customers by promoting your business, reinforcing your brand and increasing awareness of your products or services.

Keep the conversation going.
We leverage the latest social media and blogging platforms to keep the conversation going about your business. We look for new opportunities to present information about your products or services to potential customers.
Improve your rankings.
Our social media marketing techniques can also improve your search engine ranking, that's why we always recommend that our clients make it part of their internet marketing strategy.

We are your local social media company.
We've worked with many businesses throughout the Hills District to improve brand awareness and engage new customers. Come and visit us at our Castle Hill office to learn how our social media marketing services can help grow your business.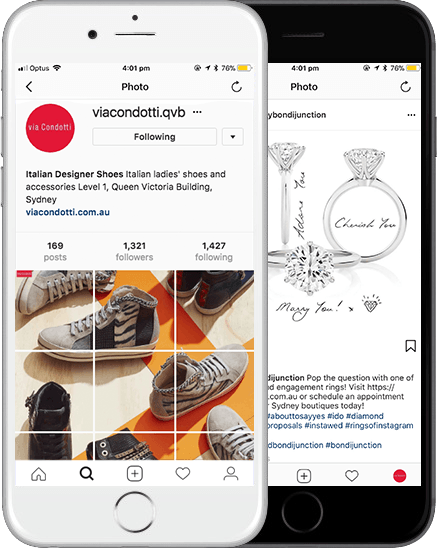 Once a year, we work with Fusion Fireworks to build up hype for their "one-day-only" sales of fireworks. NT rules are more relaxed than other states. It has been a challenge because Facebook will not allow us to boost or create any ads promoting the sales of "explosives". All traffic generated from their social media campaign is organic and has grown over the 2 years we have been working with the team.
2-3 months in advance, we create the feeds and manage the promotions. This includes content creation and captions. We also manage comments and messages for the last month before Territory Day.
https://www.instagram.com/fusion.fireworks/
https://www.facebook.com/Fusion.Fireworks/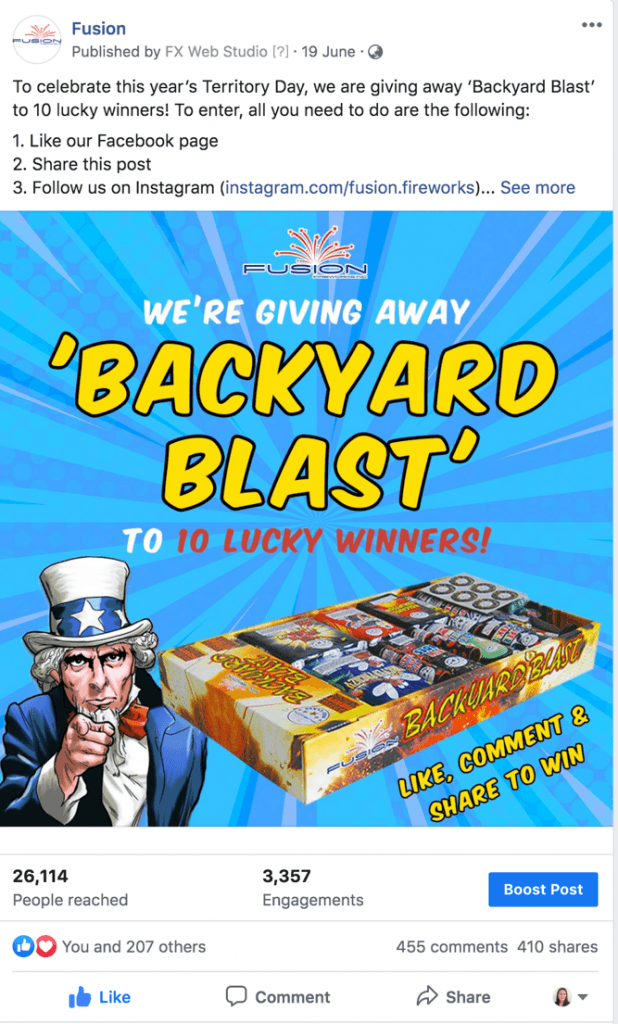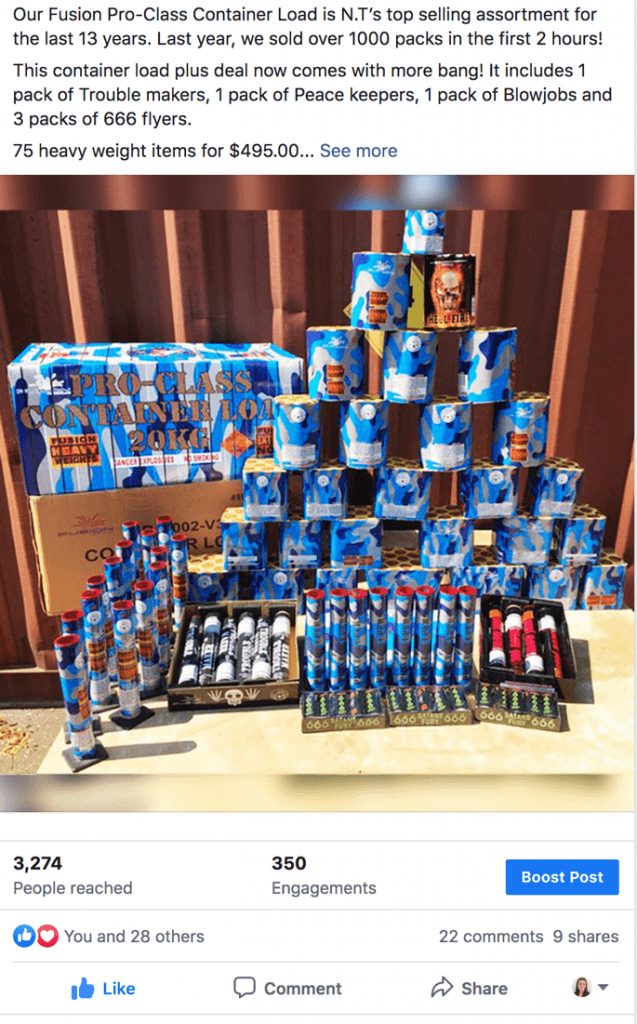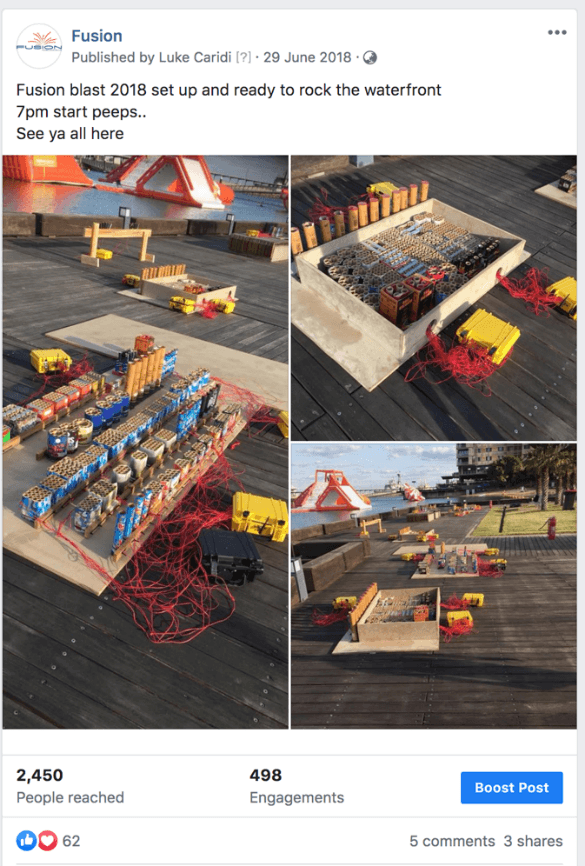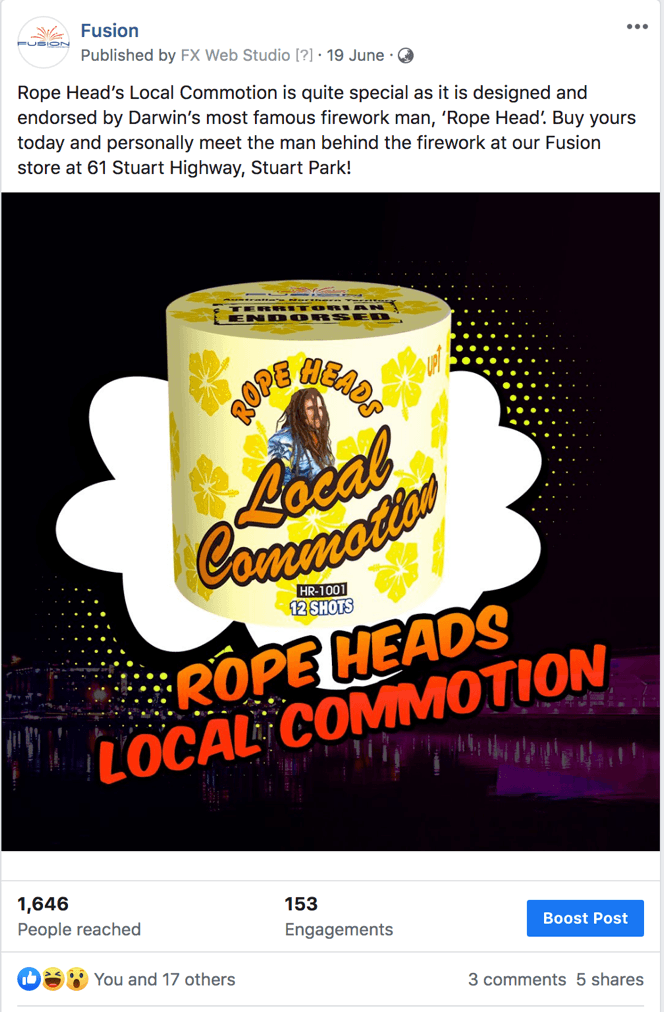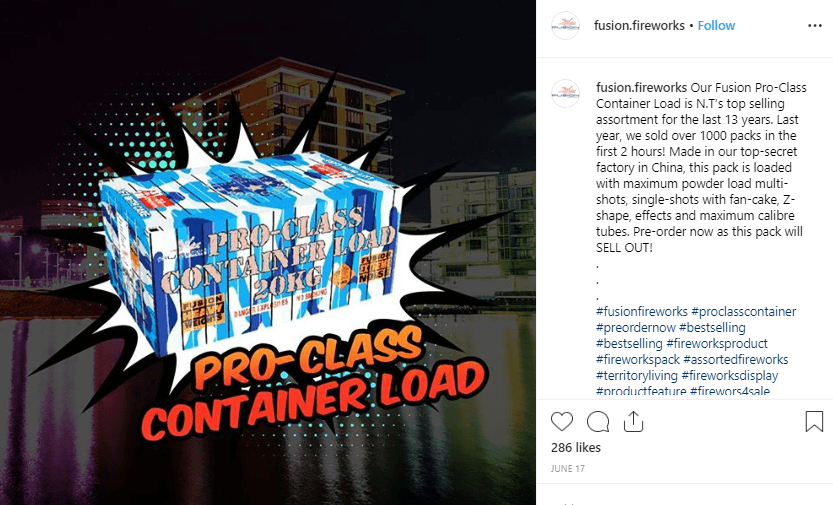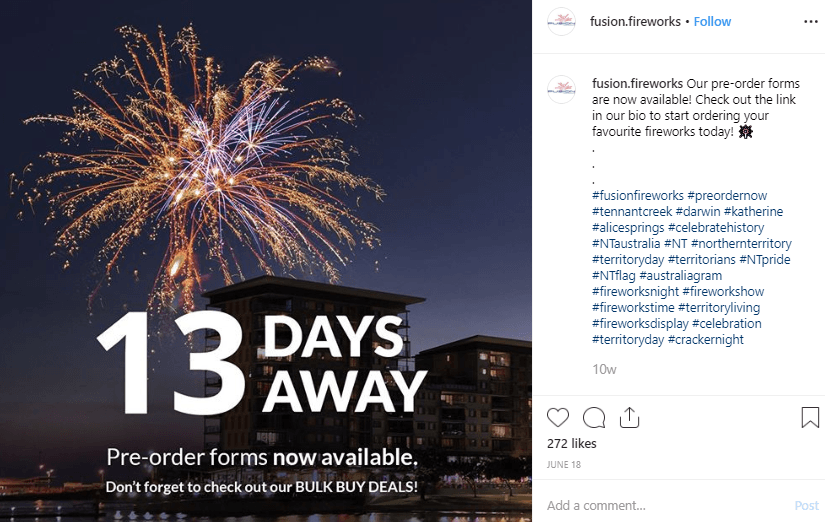 https://www.instagram.com/sydneylawnandturf/
https://www.facebook.com/buffaloturf
Additional to their SEO and website optimisation, we also manage Sydney Lawn and Turf's social media accounts. From creating and curating their content, we have handled both their Instagram and Facebook accounts for now over three years.
Whilst taking care of their social media, we have also managed PPC ads for the client by producing Facebook pixels as a remarketing tactic for those who have already interacted with the website.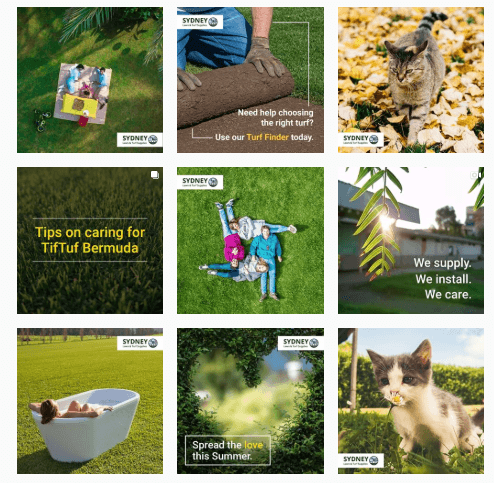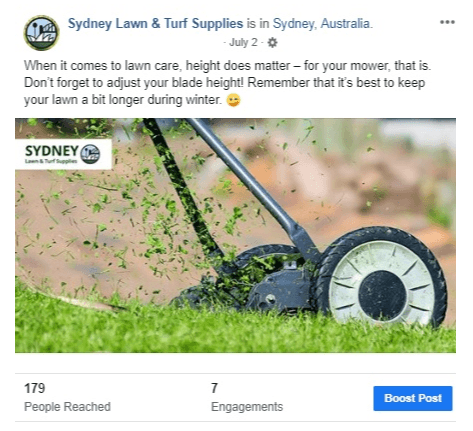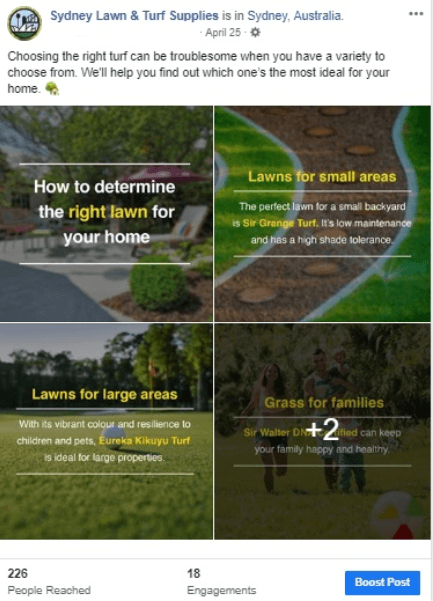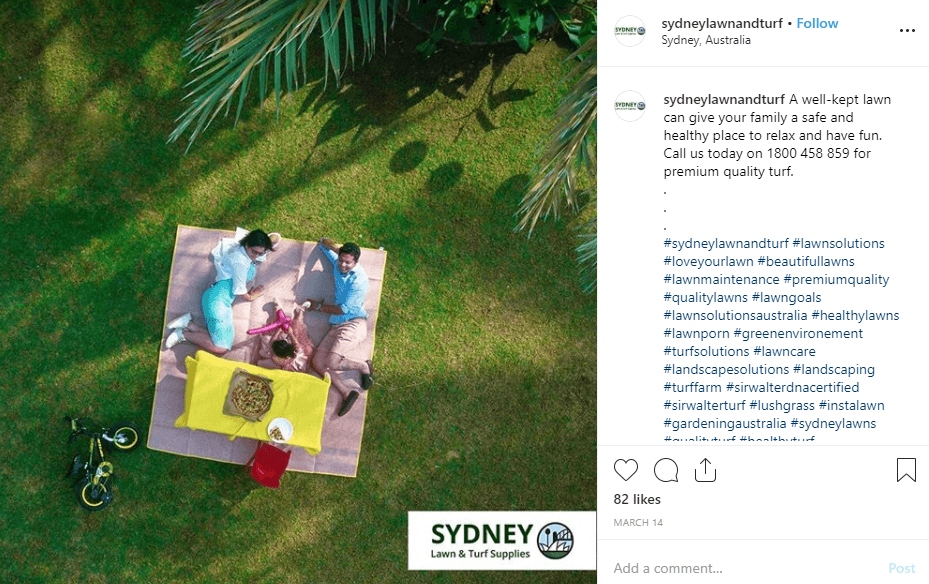 A high-end boutique specialising in Italian designer shoes, we have been handling Via Condotti's Instagram and Facebook accounts since early 2016. From highlights to weekly posts, we have helped lead Via Condotti to success through their social media account. By curating their feed and designing their posts and content, this client is a prime example of what we can do for one's social media.
Just like all businesses in the fashion industry, we tailor their posts around the seasons and trends. From Winter to Summer, we create their posts to suit the current season and what their target audience want to see. This also includes organising collaborations, communicating with influencers and staying in the know through research, in store visits and industry knowledge.
https://www.instagram.com/viacondotti.qvb/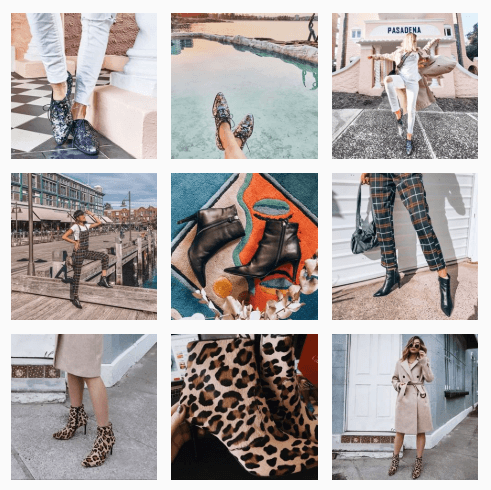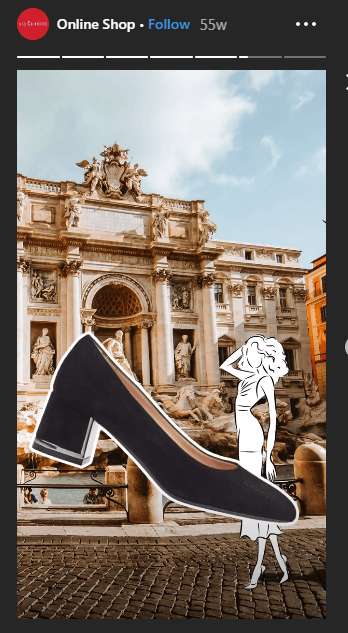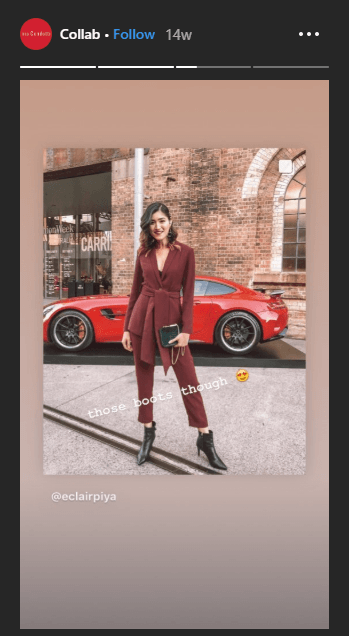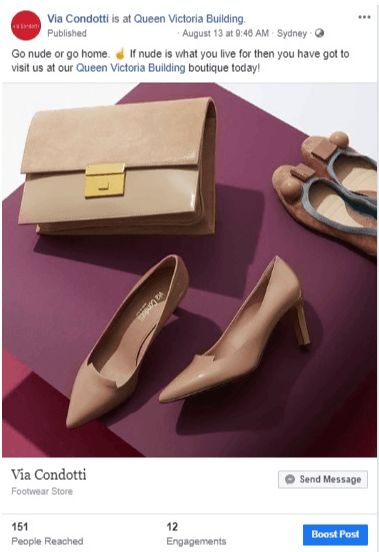 Social Media Marketing Packages
Our affordable social media marketing plans will help boost your market reach and will bring your business closer to your customers.
Social Media Packages
Thank you for your interest in our social media package.
Please submit your details below and we will email you a copy of our social media marketing information pack.
Want to manage your own Social Media?
Do you want to manage your own social media but isn't too sure how? With our training sessions, we can give you professional one-on-one lessons on all things social media marketing. From establishing your online presence and posting across several platforms to creating ad campaigns, we can help you master your social media!
Learn more

We have an awesome team!
We are passionate about all things web – we love what we do! Our team is experienced, creative and professional. We think outside of the square.

We take care of everything!
This means you deal with one company for your website, internet marketing, domain names and web hosting.

We make it easy for you.
We take a sensible and practical approach to managing your online presence. We don't muck around and we keep things simple.

We're a local company.
Come and visit us at our Castle Hill office for a friendly, obligation-free chat about your business. We're here whenever you need us.