SEO Partner Program
Looking to offer your clients effective SEO solutions, but don't have the resources or skills to provide it? You can now offer them quality SEO services through our partnership program.
Outsource your SEO
services to us
When you outsource your services to us, you are not only propelling your business to new heights, but you have access to a wide range of SEO services.
Taking a holistic approach in our SEO strategies, our SEO services include but are not limited to:
What makes us the
perfect SEO partner
Looking for the ideal SEO outsourcing company? Here are a few reasons why we would make the ultimate partner company for your business.
What to look for in an
SEO partner company
If you don't provide your clients with SEO, outsourcing to an SEO company would be a partnership that is worth investing in. But the question is how do you find the right SEO company to partner with?
How our SEO partnership can help grow your business
Not convinced? Let us help. Not only do you get to provide your customers with quality SEO, but you can give them an additional service to your existing services. Perks include:
We offer complete
white label SEO services
If you are looking for complete white label SEO services, our partnership is exactly what your business has been looking for. Ensuring you have complete control over your clients, we make sure we leave the communication between you and your client.
Not to mention that we send you the reports already rebadged with your branding, making it a streamlined process with zero hassle. With our branding not visible anywhere, your client will never know any different!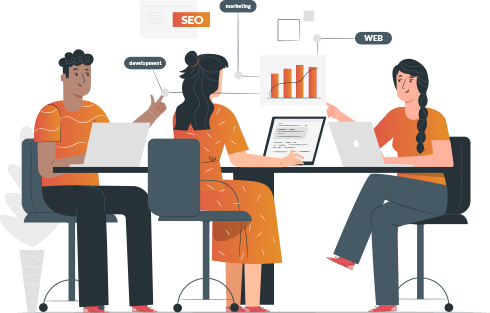 Looking to become a partner?
Interested in our SEO partner program? Get started by simply filling out the form below. Once submitted, we will be in touch with you shortly.