Apr 04 2021
The fastest-evolving digital metropolis, social media, plays a massive role in every individual's life. As a business brand or a collective organisation, social media is indubitably your gateway in marketing to emerging generations and reaching an audience that people could only dream of in the years before the digital revolution.
Popular social media platforms are growing exponentially in terms of size, and each platform has a unique audience. Catering your content for the audience on the social media platform you are using results in successful marketing campaigns. Although optimising content for your specific audience is a skill, many can master, tailoring your optimised content for various platforms is another ballpark altogether.
Keep reading to learn about the essential content marketing keys for a successful online brand or business.
Why humdrum marketing won't work
When looking to grow and expand a business, companies new to the marketing industry generally assume it works the "same way" across various marketing platforms and opportunities. As a company becomes more experienced in the marketing trade, either internally or outsourced efforts, greater specificity is required when pursuing campaigns targeting brand awareness, engagement growth, audience expansion or lead generation, etc.
A good marketing campaign will see a positive correlation between these goals. You may have one specific outcome in mind for your social media marketing campaign, but each goal works together to promote the growth of your business as a whole.
Humdrum marketing is applying the same principles in your social media marketing campaign across various platforms. This is the boring, quick and easy way to do things. You will find little reward in taking this approach for your social media campaigns. The most rewarding strategy for building your business online is to tailor your specific content for each respective platform.
To put this idea into context, take a simple lock and key mechanism, for example. Each social media platform has its corresponding strategies and formatting, which are the keys to social media marketing that allow you to be a successful business brand on that account.
Using the same strategy, formatting and goals across the various platforms you are marketing to could prevent the lock and key mechanism from functioning properly as the key doesn't fit the turn piece.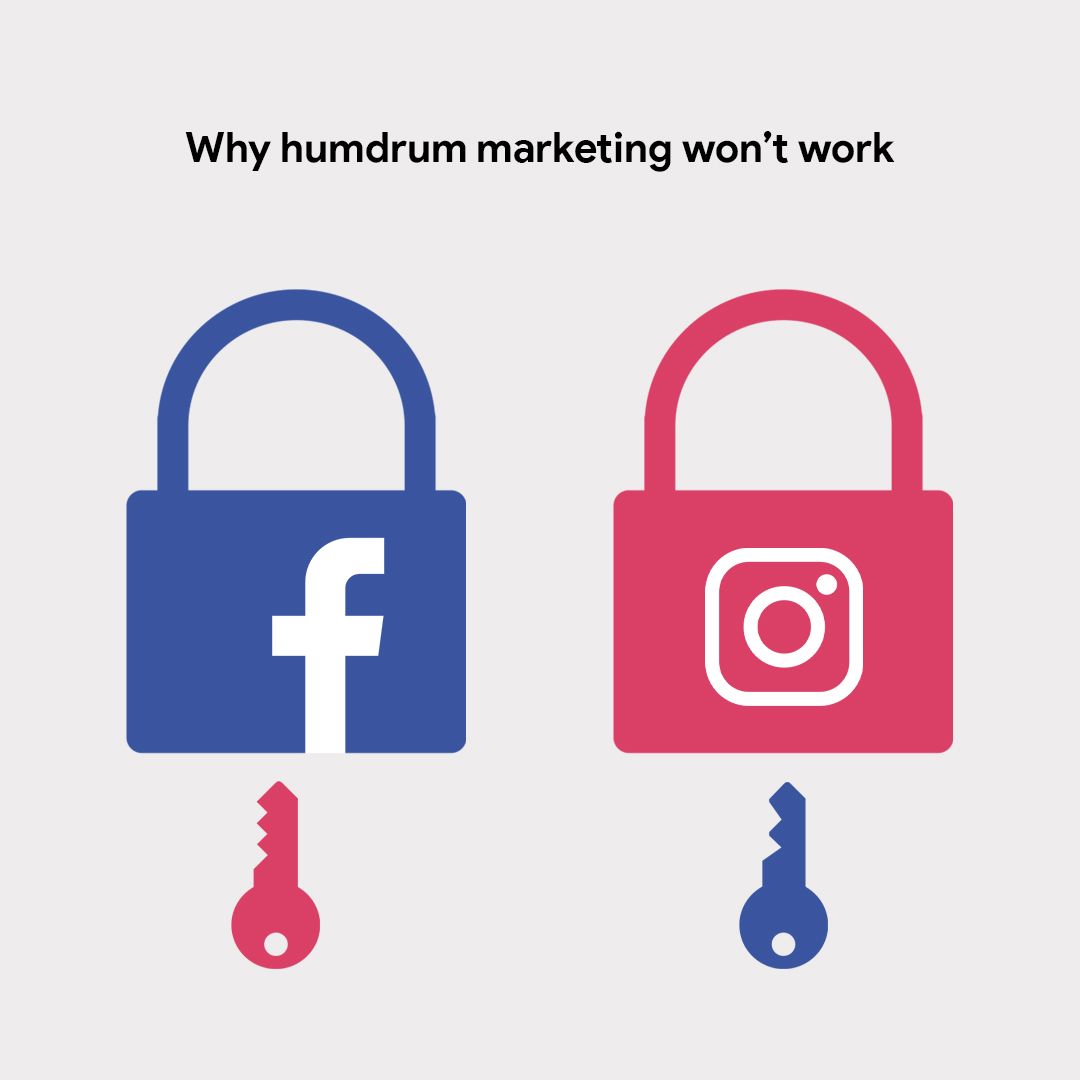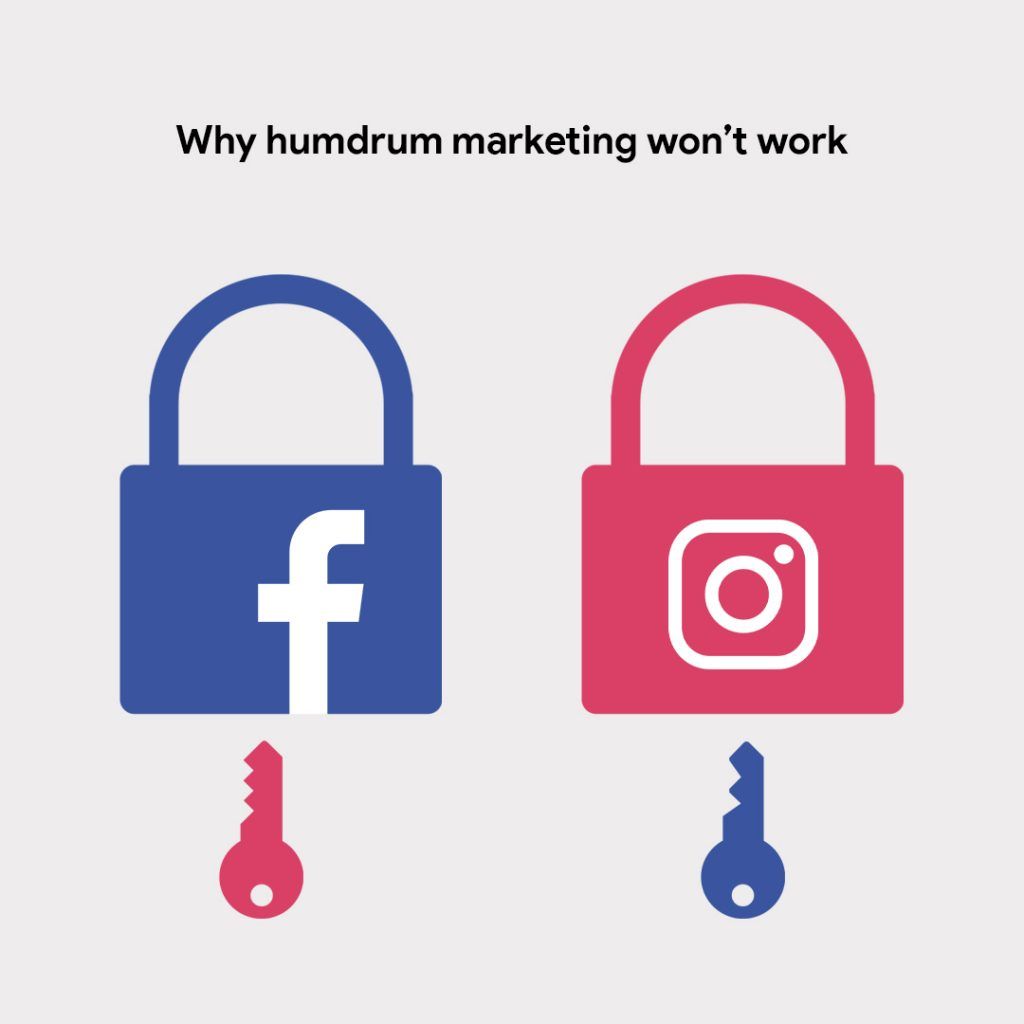 Forcing content that doesn't fit with your platform's specific audience will break brand trust and damage your business rapport. This leads to disinterest in content, lower engagement, unfollows and separation from your brand as a whole.
What you will also notice is that each social media platform has its unique audience within your niche. This means you need to constantly be evaluating the needs of your specific platform audience and tailor your general content to suit their specific needs.
Creating engaging content can be done with a few simple goals in mind. Ask yourself if your content is inspirational, educational, entertaining or promotional. Optimising your content with one of these inert goals in mind will transform a boring piece of content into a colourful, engaging and successful post.
Learn more about what to post on social media on our Instagram @fx_web_studio
Popular social media platforms and the essential keys for marketing on them
As a business on social media, most people want to be cost-effective and have guaranteed results. Understanding how each platform works and its posting and engagement parameters is the first step to market on social media more effectively.
Keep reading below for an overview of the most used social media platforms and the types of content your business can post to grow your brand online.
Content for Facebook
Created in 2004 by Mark Zuckerberg, Facebook is the world's largest social networking site. You can establish both a personal profile as well as a profile and site for your business. Visitors can view the information you post and, if you choose to allow comments, can also ask questions or provide feedback.
Facebook has the largest audience on social media. The app is one of the more crowded networks, making it somewhat difficult to stand out. In the more recent years, Facebook has seen a decline in a younger audience using the network. Keep this in mind when compiling your target audience.
We recommend using advanced ad targeting. Facebook is the perfect platform to advertise to the users due to ad placement and Facebook's advanced advertising campaign builder and manager. It's easy to use and proven effective over time with the right strategies applied.
Most results are achieved for businesses with paid advertising. It may be difficult to keep up with the consistent changes to the network's newsfeed algorithm. However, all it takes is paying close attention to the way the app functions, watching its news board for announcements and updates as well as creating engaging content for posting and advertising.
We recommend posting the following content types on Facebook:
Educational Videos (How-to videos, Blog post summary, etc.)
Curated Content (Third-party quality content)
Blog links
Content for Instagram
Instagram, bought by Facebook in 2012, is a social networking platform oriented towards images and videos. It can be very useful for highlighting product styles, especially clothing and technology.
Over the years Instagram has introduced various features such as Stories and Live Videos in 2016, IGTV in 2018, Guides and Reels in 2020. These new aspects further add new complexities for the application and broaden the content marketing platform for businesses and user alike.
Due to Instagram's unlimited potential for sharing content in a multitude of ways, it is one of the fastest-growing social media channels with the highest audience engagement rate. It has a low barrier of entry to start an account, making it easier than ever to join its online community.
Instagram is most effective at generating brand awareness. It has advantageous availability for advertising campaigns. Although URLs remain unclickable in the caption section for Instagram posts, there are other means for you to direct your prospective customers to your call-to-action.
Instagrammers appreciate aesthetic quality in visual content. Images and video should be beautiful, thoughtfully composed and artfully presented. We recommend uploading content of the highest quality possible, written and captured works alike.
We recommend posting the following content types on Instagram:
High-res photos (Product Shots, Behind-the-scenes)
User-generated content
Inspirational quotes
Stories
Content for YouTube
YouTube was launched in 2005, purchased by Google in 2006, and is currently the second largest search engine available. It allows for hosting and discovery of video content. Most professional YouTubers fully dedicate their content-creating careers to this network alone.
YouTube is extensively time-consuming and resource-intensive to create successful video content. The platform also offers professional-level analytics services which can greatly assist in SEO discoverability.
YouTube also has integration across Google which provides greater reach for advertisers and cross-platform sharing.
We recommend posting the following content types on YouTube:
Entertainment videos
Review videos
Explanation/How-to videos
Product/Service review videos
Behind the scenes videos
Content for TikTok
TikTok, launched in 2017, is a video-sharing social networking service owned by ByteDance. The social media platform is used to make a variety of short-form videos normally in a vertical format. Content shared here often include genres like dance, comedy, and education, which have a duration of 15 seconds to one minute.
TikTok is considered the birthplace of viral marketing in recent months. Using advanced filters, music and in-app video editing, people of all skill levels can create videos to entertain, educate or inspire. The app became so appealing to the social media landscape and continues to grow in size as long as its user keep creating and resharing content.
We recommend posting the following content types on TikTok:
Social media challenges
Entertainment videos
Trending hashtags
Dance Videos
Influencer collaborations
Livestream TikTok videos
Tutorials
Content for Twitter
Twitter is another very popular site that is oriented towards very short posts, often on fast-breaking news and topics of the day. Tweets normally can reach an audience on a one-to-one level.
Users on Twitter also have the option to join or start discussions in real-time and have the ease of creating content as not much is required for a post on this platform. Twitter is a useful means of providing customer service to your business's audience.
To do this well you need to be diligent in listening to the feedback of customers and consumers. Paying attention to what your audience is saying on social media is also helpful for market research.
We recommend posting the following content types on Twitter:
News and Announcements
Blog post links
Animated GIFs
Reviews
Content for LinkedIn
LinkedIn is a site for professionals to communicate with one another, both as individuals and as a company presence. It is the top network for targeting working professionals and can target based on job title, seniority, and more.
LinkedIn is a great platform for creating thought leadership, showcasing employer brands and is the best option for recruiting talent for businesses. It is a platform where consumer-based businesses selling their offerings are less likely to be successful.
We recommend posting the following content types on LinkedIn:
Job opportunities and career information
Company news and milestones
Content for Pinterest
Pinterest is a "visual discovery tool" that was originally created for people to share ideas and inspiration for various interests and projects. The social media site was founded by a former Google employee in 2010.
Pinterest isn't a massive social network like Facebook, but it does have over 70 million total users. Of those users, women make up 85% of the Pinterest network.
Pinterest is best suited for facilitating e-commerce as many users plan purchases on the platform. The platform is also a major source of referral traffic for businesses.
Content is likely to be found not only in the short term but also in the long term. Making sure you post evergreen content on Pinterest is crucially important.
Like Instagram, Pinterest is a very visual social media platform. Images are the best thing to post on Pinterest. But unlike Instagram, images on Pinterest are mostly vertical. It is also critical to note that successful posts likely have high-quality images with aesthetically pleasing properties.
Even if your business is not visual-based, Pinterest can be an essential tool for connecting people through shared interests, communicating your company values, and broadening your reach to an audience who's actively seeking what you have to offer.
We recommend posting the following content types on Pinterest:
Infographics
Step-by-step photo guides
Product Photography
Quotes, designs and plans
Is there ONE thing that ALWAYS works?
We get it, personalising your marketing efforts for each platform can be time-consuming. Finding a simple quick fix is ideal but unrealistic. There are too many expectations from social media users on the businesses they choose to follow.
For each user to have access to all your competitors with the tap of a finger produces a heavy responsibility for each brand online to do all they can to keep their audience engaged. While applying all tailored marketing efforts to your business accounts, there is a secret skeleton key that will unlock the best marketing potential any business can have on social media.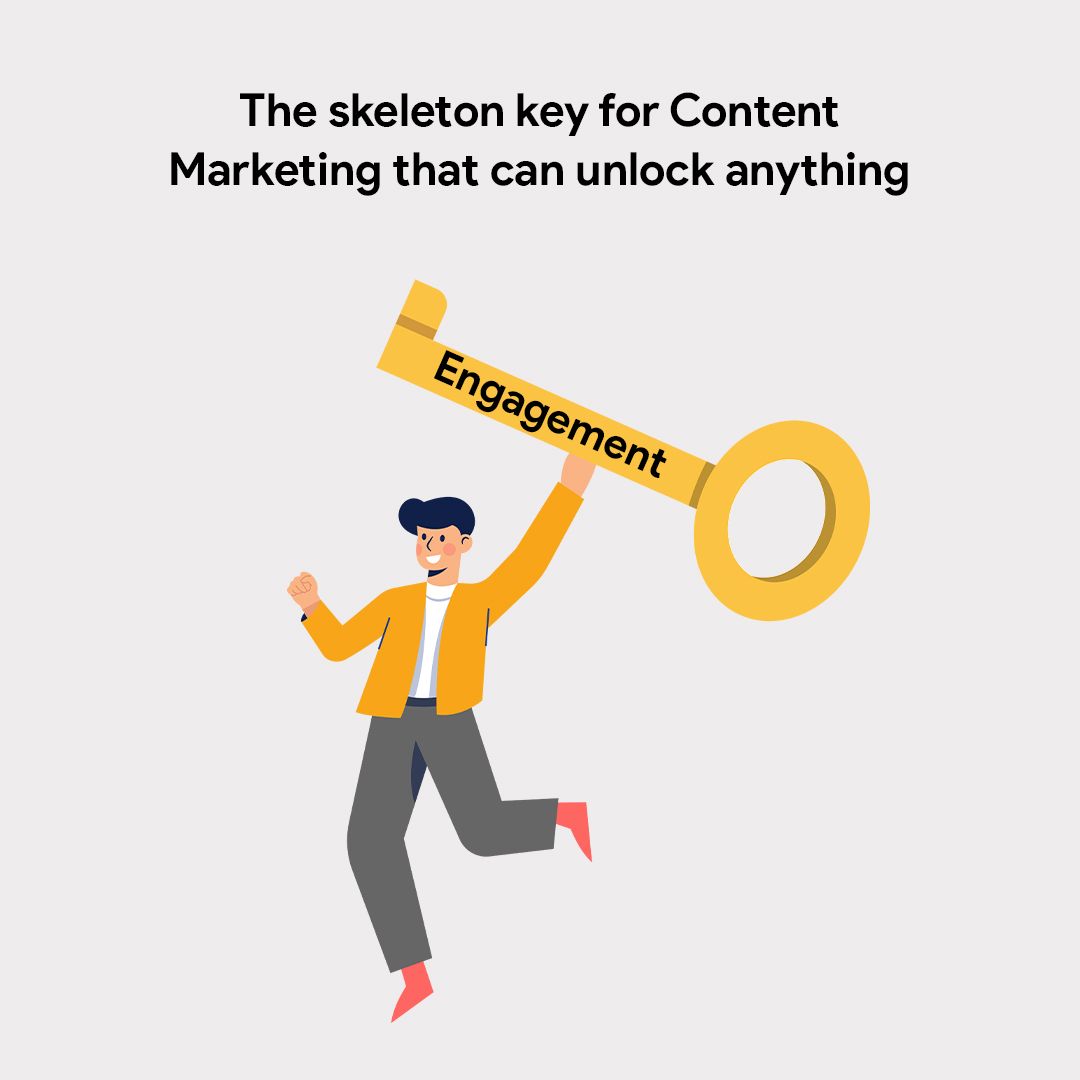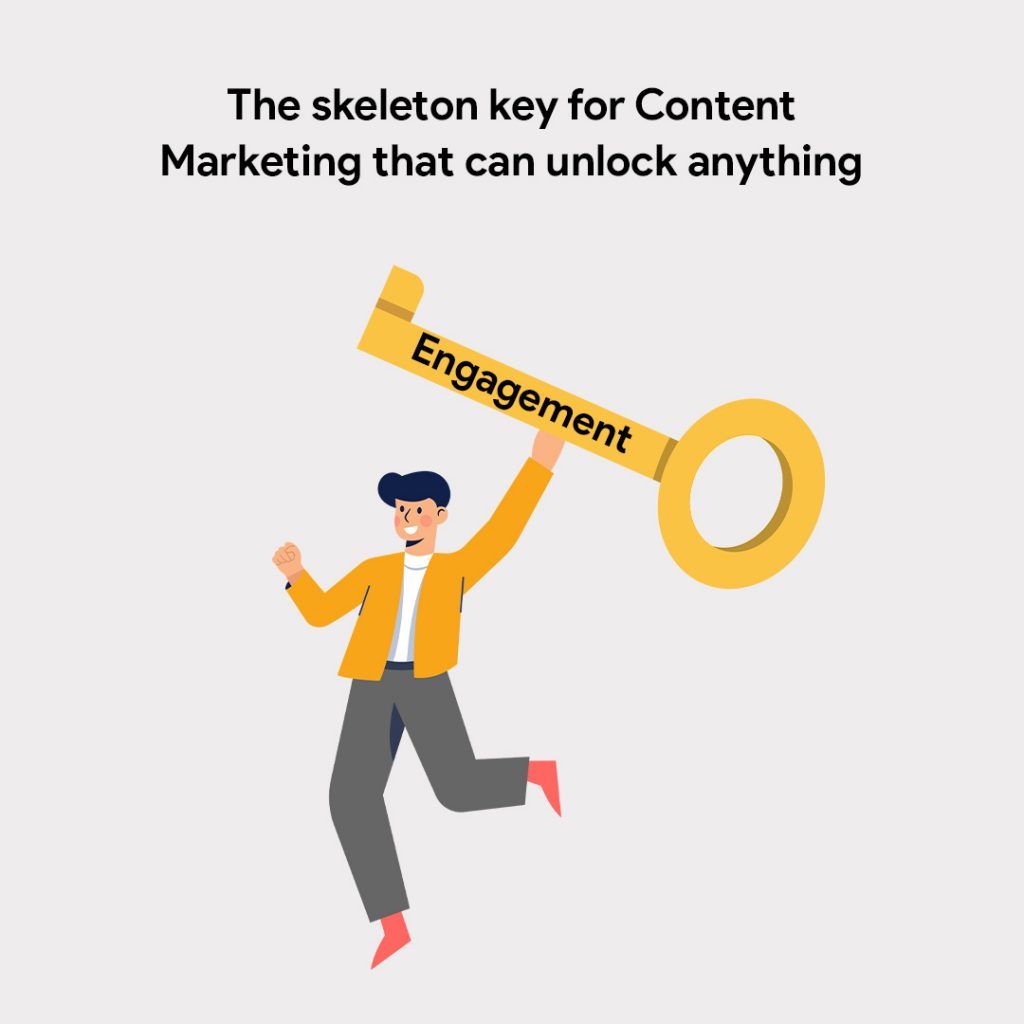 Stripping away social media marketing campaigns of their meat and specificities will reveal the solid foundational structure that heavily supports the basic functionality of social media – Engagement.
Engagement is the currency of success on social media.
Whatever you post, whenever or how often you post it, make sure you are mindful of your business's call-to-action. With your main goal in mind and engagement as your primary social media content marketing strategy, you will see results in the growth of your business.
Contact FX Web Studio today, your choice digital marketing agency in Norwest for a hassle-free consultation. We offer customised tailored solutions to grow your audience and your business.
Head over to our Free Resources page and download our FREE Social Media Cheat Sheet or click the button below.
Download Social Media Cheat Sheet