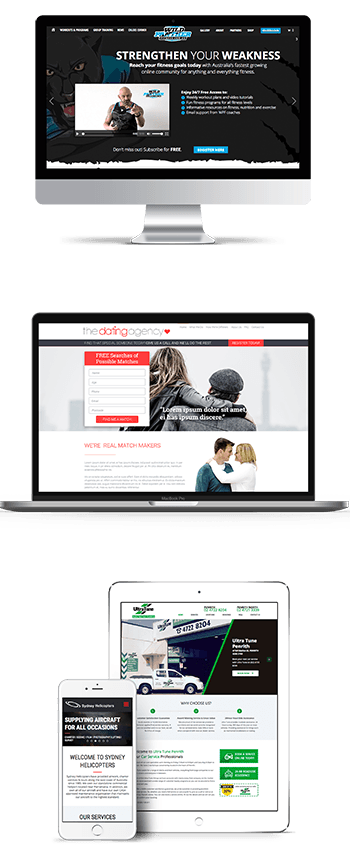 Completely customised WordPress solutions.
Whilst looking for ideas for your website, you might come across some ideas that you want to incorporate into your new website. As well as this, if you already have an older idea, there might be some ideas that you want to add into your new website. At FX Web Studio, we understand that you might want to keep some of these ideas, which is why we can either build a website from scratch and incorporate new ideas into it, or we can use your existing website as a guide or a template.

Customise WordPress plugins to suit your needs.
As you're researching about what to add on your website, you may come across one of your competitor's websites and you'll see a feature that you must have on your website. However, you don't know how your competitor added that feature, but you really want your visitors to have a similar or better experience. At FX Web Studio, we understand that not every businessowner has the time to be able to learn about WordPress and the features that you can add, which is why we're able to add all the features you need to make your website successful. Whether it's a live chat feature, an enquiry form or a calendar, if you find a feature that would benefit your business, we've got the experience and resources to make it happen.

WordPress & WooCommerce integration.
If one of your customers becomes captivated by one of your products, they may want to buy it at that very moment. However, if your customers have to leave your website to ether make a call to your store, or visit your store, it can remove them from that buying mindset. By adding an online store feature to your website, you can cater to those visitors who are in that mindset of purchasing one of your products, increasing the possibility of building business.

Integrate your favourite application into Xero
As a businessowner, you might use a variety of different programs to keep your business running smoothly, including booking software, CRM systems and accounting software. However, with all of these different programs, it can be difficult to be able to incorporate them into one place, in order to keep track of them. If you want to integrate any apps into your website, talk to the team at FX Web Studio. We work with you to determine what apps will best benefit you and your business, as then seamlessly integrate them into your website.
Schedule an appointment with our WordPress specialist today!
If you want your website to give your business the competitive edge, getting a customised WordPress website is the best way to do it. If you'd like to learn more about we can help you and your business with establishing a quality digital presence, book an appointment with our website specialist today!
Why Choose Us?
We have an awesome team!
We are passionate about all things web – we love what we do! Our team is experienced, creative and professional. We think outside of the square.
We make it easy for you.
We take a sensible and practical approach to managing your online presence. We don't muck around and we keep things simple.
We take care of everything!
This means you deal with one company for your website, internet marketing, domain names and web hosting.
We're a local company.
Come and visit us at our Castle Hill office for a friendly, obligation-free chat about your business. We're here whenever you need us.