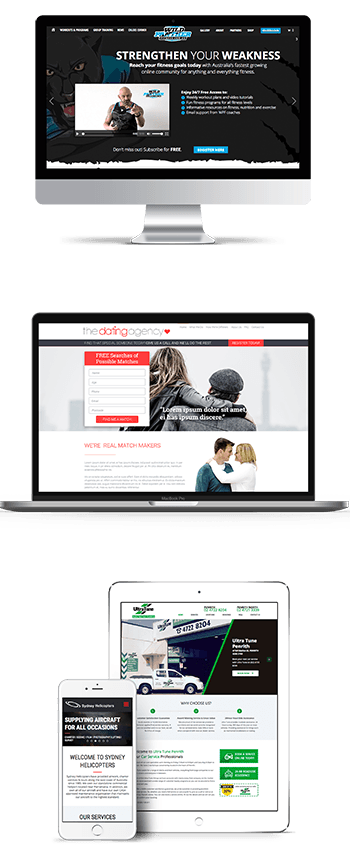 Keep your website up-to-date with the latest updates.
In order to keep your website on top of the regular changes and fixes that are done on your CMS, talk to FX Web Studio today and ask about our website updating services. We've got our finger on the pulse when it comes to the changes that are made by CMSs, and we'll make sure that your website keeps on top of it all by regularly assessing your website and updating it when necessary.

Keep on top of your website with our managed services.
If you want your website to have the security that comes with regular monitoring and updates, talk to the team at FX Web Studio and ask about our website update packages. Our plans are designed to suit any type of business, ranging from our Updates Plan, which brings you the basics of technical support such as security scanning and database optimisation, all the way up to our Management Plan, which offers a range of services such as performance monitoring and update testing, which means that every aspect of your website will be taken care of. If you'd like to learn more about which plan is right for you, talk to the team at FX Web Studio today.
Schedule an appointment with our website specialist!
If you want a high-quality, tailor-made website that's going to let you rise above your competition, you can rely on FX Web Studio to bring you effective and affordable customised website solutions. If you'd like to learn more, book an appointment with our website specialist today!
Website Packages
We design professional websites to promote your business, sell your products or services and to work across all devices.
Why Choose Us?
We have an awesome team!
We are passionate about all things web – we love what we do! Our team is experienced, creative and professional. We think outside of the square.
We make it easy for you.
We take a sensible and practical approach to managing your online presence. We don't muck around and we keep things simple.
We take care of everything!
This means you deal with one company for your website, internet marketing, domain names and web hosting.
We're a local company.
Come and visit us at our Castle Hill office for a friendly, obligation-free chat about your business. We're here whenever you need us.