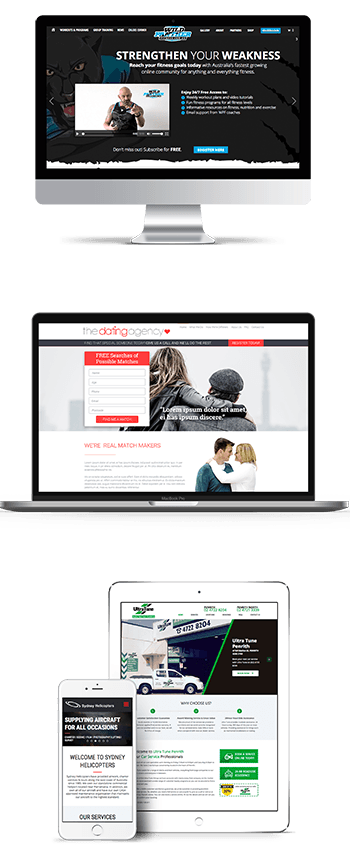 Keep your content management system up-to-date.
CMS updates are designed to improve a CMS's functionality, security or ease of use. However, this can sometimes impact features or content within your website, damaging the functionality or user experience. That's why we'll regularly test the compatibility of updates with your website, and make changes if necessary, to make sure that your website isn't impacted.


Keep your site secure from hackers and viruses.
As a businessowner, you already have a range of things that you need to keep on top of. The security of your website is often disconnected from a business, so many businessowners don't either have the time or the knowledge to keep on top of it. Let FX Web Studio take care of your site's security with daily security scans. We'll regularly check your website for any malware, remove it when necessary and keep you in the loop with regular reporting.


Keep your website alive with performance monitoring.
As a businessowner, you want to make sure that your website is running as well as it did when it was launched, in order to maintain the quality of your online presence. At FX Web Studio, we understand the need for a perfectly functioning website, which is why we'll regularly monitor the performance of your website and make changes when its performance needs to be improved.


Keep your content safe with daily backups.
In any instance, no one likes to lose content that they've worked so hard on. If a CMS update causes your page to lose features, visuals or content, it can be difficult to recreate that information in order to get your message across. That's why we provide daily backups on all of our update packages, which allows us to restore all your content to the way it was.


Have peace of mind with our managed services.
If you want to regularly maintain your website, but you don't have the time or the knowledge, talk to the team at FX Web Studio. We have a range of maintenance and management packages that are designed to suit any business and any budget.
Schedule an appointment with our website specialist!
If you want a high-quality, tailor-made website that's going to let you rise above your competition, you can rely on FX Web Studio to bring you effective and affordable customised website solutions. If you'd like to learn more, book an appointment with our website specialist today!
Website Packages
We design professional websites to promote your business, sell your products or services and to work across all devices.
Why Choose Us?
We have an awesome team!
We are passionate about all things web – we love what we do! Our team is experienced, creative and professional. We think outside of the square.
We make it easy for you.
We take a sensible and practical approach to managing your online presence. We don't muck around and we keep things simple.
We take care of everything!
This means you deal with one company for your website, internet marketing, domain names and web hosting.
We're a local company.
Come and visit us at our Castle Hill office for a friendly, obligation-free chat about your business. We're here whenever you need us.
Check out our latest custom website projects