Engage new customers.
Social media marketing can help your business engage new customers by promoting your business, reinforcing your brand and increasing awareness of your products or services.


Keep the conversation going.
We leverage the latest social media and blogging platforms to keep the conversation going about your business. We look for new opportunities to present information about your products or services to potential customers.


Improve your rankings.
Our social media marketing techniques can also improve your search engine ranking, that's why we always recommend that our clients make it part of their internet marketing strategy


We are your local social media company.
We've worked with many businesses throughout the Hills District to improve brand awareness and engage new customers. Come and visit us at our Castle Hill office to learn how our social media marketing services can help grow your business.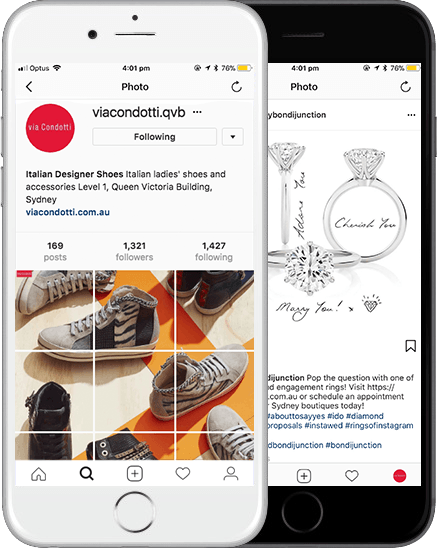 Social Media Marketing Packages
Our affordable social media marketing plans will help boost your market reach and will bring your business closer to your customers.